You are planning a vacation in Florida? Maybe a road trip? Great idea! When arriving from outside the US you will most probably fly into Orlando or Miami. Both airports have a huge selection of rental cars. But of course all other airports like Tampa, Fort Lauderdale or St. Petersburg are well served by car rental companies. So let's see – where can you go, once you picked up your car?
For example there is the Castillo de San Marcos, an imposing 17th-century fort that as well is a good starting point for a walking tour of St. Augustine's historic downtown. If you plan to stay overnight, check out the Casa Monica Hotel in St Augustine. The hotel is a 1888 property once owned by railroad tycoon Henry Flagler, who developed much of Florida's eastern coast.
Further down the coast from St. Augustine there is Cocoa Beach part of the famous Space Coast a 95-mile stretch of Florida coast that's home to the Kennedy Space Center and towns of Titusville, Cocoa Beach, Melbourne, and Palm Bay. Experience the Kennedy Space Center, the place, where all manned space flights have been launched. NASA's former launch headquarters is guaranteed to fascinate.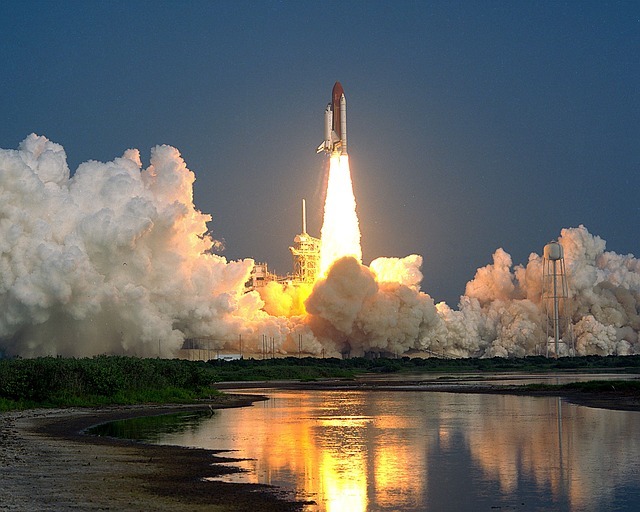 When entering through the visitor center, you can access different sites by shuttle bus. Among these is the rocket garden, the gigantic Saturn V rocket and the famous launch pads. Most recently the first manned flight from US soil since nearly a decade took place on board a Space X Falcon 9. Besides the center this area is a great base for a few days of fun and sand.
Then there is Miami – well – not much to say except its a stunning and vibrant city. Malls, beaches, fine dining, the famous Ocean Drive, amazing beach front hotels…if you ever get out of this city again – you probably want to drive down to the most southern point of the continental US – Key West.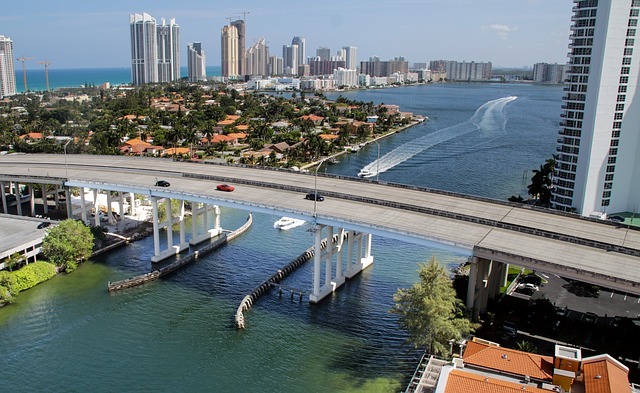 The 120-mile island chain can be reached by U.S. 1 south of Miami. Each Key is linked to the next by the scenic Overseas Highway. You will have beautiful views on your way, as well as great beaches. for example Bahia Honda State Park. Once in Key West, check out the 'Southernmost Point' and see the amazing sunset. Oh and someone famous lived here – Ernest Hemingway – see his house and have one of his signature Daiquiris in Sloppy Joe's bar, then one he always went to.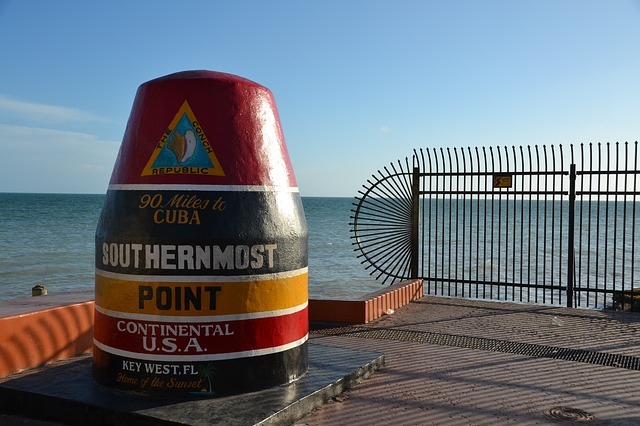 Now that we have covered the Atlantic coast we switch over to the Gulf coast which is a little calmer and laid back than the Atlantic coast. St. Petersburg is one of the cities to visit – don't miss the The Dalí Museum. Experience the white beaches of Sarasota and head to Homosassa Springs Wildlife State Park for a visit with manatees, black bears, bobcats and gators. If you're looking for fun, have a look at Busch Gardens near Tampa – a huge amusement park with many attractions. If you're into wildlife, check out the Florida Aquarium. If you're into sports, watch a hockey match of the Tampa Bay Lightning.
Last not least – the Everglades. They are the third largest national park in the United States, frankly speaking it is huge. Besides outdoor activities like boating and fishing you can also take guided tours. Spot wildlife on the Anhinga Trail or the Eco Pond, drive along Tamiami Trail and take short walks – you will be able to spot sea turtles and alligators.