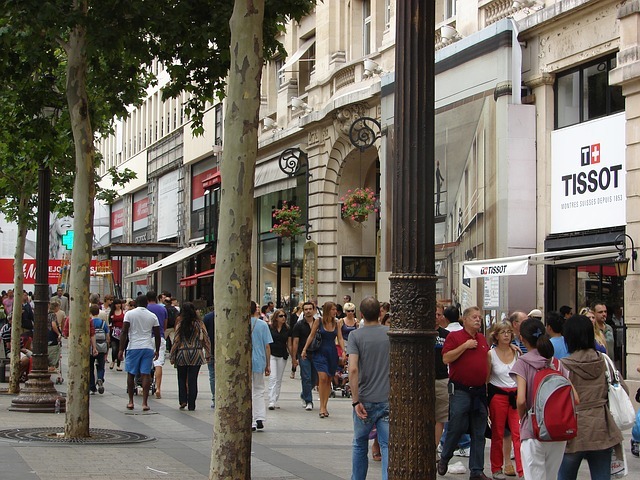 The Champs-Elysées, another must-see in Paris. The Avenue Champs-Elysées, Paris's well-known nearly two kilometers long boulevard, is divided into two sections by the Rond-Point, its largest intersection.

When you walk down the upper part, towards the Arc de Triomphe, you will see everything that a foreigner associates with this name. Luxury stores and hotels, a wide variety of restaurants and street cafés, cinemas and theaters, and the offices of major banks and international airlines. The multilingual mix of tourists and residents meet here. The heart of Parisian fashion draws both tourists and locals.
The history of the Champs-Élysée
The lower section up to the Place de la Concorde, is lined with park-like grounds park-like areas with museums, theaters, and a few restaurants. The name of the avnenue is derived from Greek mythology.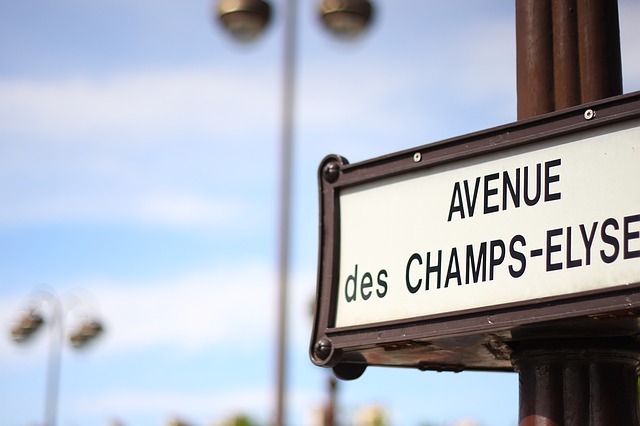 There were fields and swamps until the end of the 16th century. First, a road – Cours de la Reine – was built from the Tuileries Castle in the 17th century (but along the Seine). After the Tuileries were finished, Le Nôtre led a wide, shady avenue from there up to the hill where the Arc de Triomphe now stands.
This avenue was given the name Champs-Elysées (The Realms of the Blessed) at the beginning of the 18th century.
The Avenue de la Concorde connects the Place de la Concorde and the Place Charles de Gaulle.
The entire Champs-Elysées, in turn, form only one section of Napoleon III's "voie triomphale," or triumphal path. (It connects the Arc de Triomphe l'Etoile to the Arc de Triomphe Carrousel via the Place de la Concorde.) The Horses of Marly, two masterful Baroque sculptures by sculptor Guillaume Coustou, are visible between the Place de la Concorde and the Champs-Elysées since 1795.
The great redesign
The Champs-Élysées will be redesigned following the 2024 Olympic Games. As a fact, this means that pedestrian zones and green spaces will replace half of the street. The project is expected to cost 250 million euros and will last until 2030.