Start with the best sightseeing in Paris. When in the French capital you have to make sure you visit at least the five must-sees. Let's start with the most obvious one:
No 1: The Eiffel Tower
Despite the constantly repeated doubts about the durability of its construction, the Tower already approaches its 133th birthday in 2022.
The Eiffel Tower is and remains 'the' landmark of Paris.
Discovering the Fascinating Story Behind the Eiffel Tower's Construction and Legacy
The Swiss Maurice Koechlin and his colleague Emile Nougier, who also designed the first draft, came up with the idea for the tower. The Eiffel Tower was eventually designed on their behalf by architect Charles Léon. Alexandre Gustave Eiffel, a French engineer, was in charge of the construction work through his company Eiffel & Cie.
The tower was erected for the 1889 World's Fair. 307 m high (320.75 m to the to the top of the antenna), it consisted of 15,000 steel parts held together by 2.5 million rivets. Originally the construction distributed the total weight of 7,500 tons in a way that at the bottom there was only a pressure of 4 kg per 1 cm2 (this corresponds to the pressure exerted by a normal-weight adult on the seat of a chair). However, as over the years no individual parts were replaced, but rather new layers of concrete were added, the weight increased to 11,000 tons. In the course of the renovation between 1981 and 1989, 1500 concrete parts were dismantled and replaced by steel plates.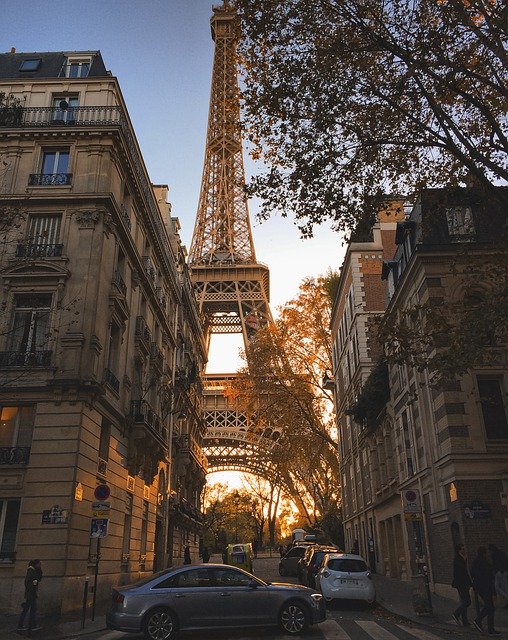 A quick rundown on the specs
During the construction of the tower, there were fierce protests from the population. The construction company had to promise to pay all claims for damages in case the tower should collapse and and damage buildings. Fortunately, this never happened, and the "purging" that it underwent has strengthened its safety and modernized its fixtures.
Now even the top platform can be reached by elevator where you have an unobstructed panoramic view of up to 70 km – good weather permitted.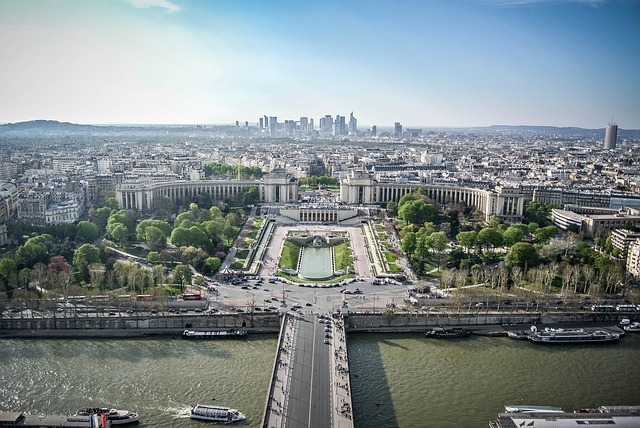 The first platform offers the advantage that the surrounding buildings and parts of the city are still in good visible proximity. Here (as well as on the 2nd floor) there are restaurants, a post office (with a special stamp "Tour Eiffel") and a cinema, which shows a movie about the history of the Eiffel Tower.
The Paris landmark is magnificently illuminated during the night and just in time for the 2024 Summer Olympics it will be re-painted in a golden tint.
How to get there
Line C of the Paris RER rapid transport system will take you to Champ de Mars station, where you can walk to the Eiffel Tower in 7 minutes. To get to the Tour Eiffel bus stop, take bus 82, 42, 87, or 69. The Eiffel Tower is about an 8- to 10-minute walk from here.